I thought I'd share a few pics of the happy day with all of you. Consider it a brief blip in the radar of Civil War posts. I have to thank Angie for these wonderful pictures, she is an incredible photographer and a good friend.
Just us goofing around.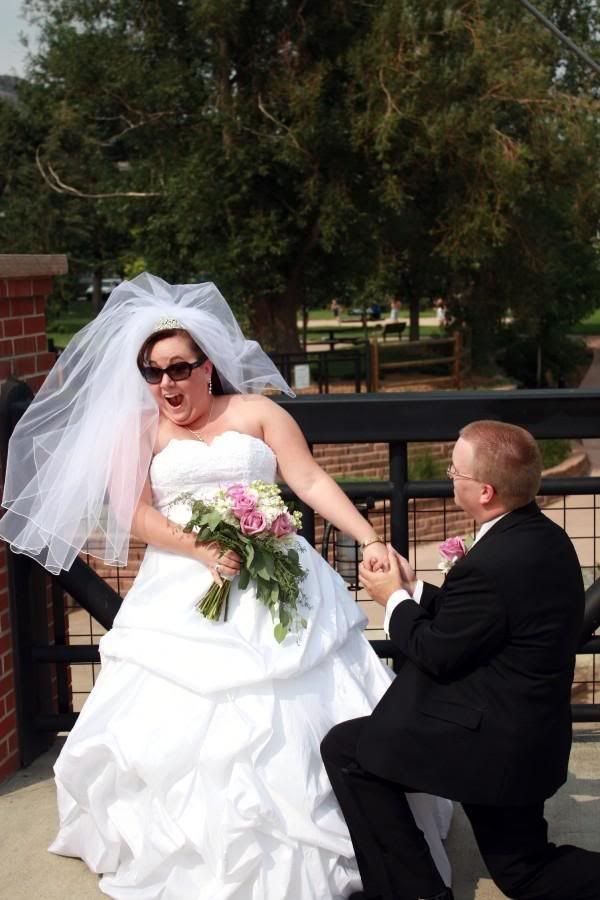 From left to right: Cheyenne, Tessa, Annie, Erin, Jess, me, Mike, Matt, Stephen and Kyle. Cheyenne and Tessa are the daughters of Jess's youngest brother (who is older than Jess). Annie is Jess' younger sisiter. Erin is her best friend. Mike and Matt are real good buddies who've been with me on many Civil War excursions. Stephen is Mike's oldest son (and a real good guy who I think might start joining us on our trips in the future). Kyle is the son of Jess' oldest brother.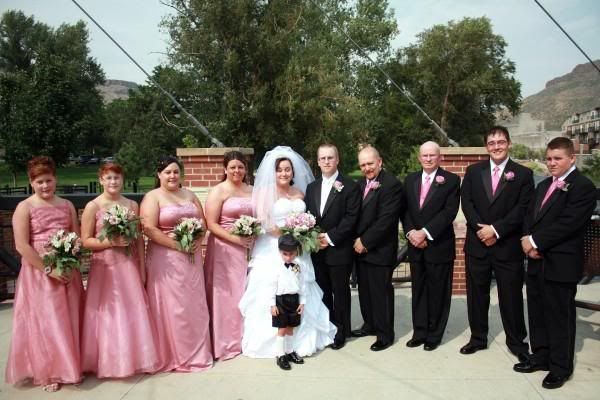 Some candid moments before the ceremony. We took pictures in a park before hand so that we could get plenty of pictures and not be rushed in the small time frame between the ceremony and the reception.
The beautiful bride about to be given away.
It was brutally hot at the alter that day. That window behind us really poured the afternoon son on us. The AC could have been set lower but it still would have been hot.
Our first dance. I limped around the floor as best I could. I'm not a good dancer. Actually calling me a dancer of any sort is an insult to dancers. But I struggled out there more than a few times and ended up dancing with most of the women in my life.
Us listening to Mike give his toast.